How AI is revolutionizing financial services
How AI is revolutionizing financial services
From customer service to risk management, artificial intelligence is ushering in the next financial revolution — as long as compliance issues can be addressed.
Every year, human resources consulting firm Mercer collects more than 30,000 compensation and benefit surveys to help its clients better serve their employees. For years, the process of preparing and cleansing the data required weeks of administrative oversight and back-and-forth communication with clients.
In 2017, Mercer started an initiative to bring those back-office operations under control and provide a better experience to its customers. The Mercer Data Connector, completed last year, reduces the time for survey processing from months to minutes, say Darren Duquette, principal of global business solutions at Mercer, and Rick Koo, Mercer's digital technology solutions leader.
"As we continue on this digital transformation journey, it is important that we continue to view ourselves through the eyes of our clients and deliver user-centric solutions that make it simple and rewarding to do business with Mercer," says Koo.
The project has earned Mercer a 2019  Digital Edge 50 Award  for  digital innovation.
Overhauling the data pipeline
Duquette and Koo say leaders in the company's Career Products line identified the opportunity to optimize an already successful business and expand into new markets. In response, representatives from the business, technology and operations came together to brainstorm about the possibilities.
The team found numerous sources of friction in Mercer's existing data collection process: It was high touch, requiring a lot of back-and-forth between Mercer and its clients to clean the data. There was a high error rate because clients needed to manually enter HRIS data in Excel spreadsheets supplied by Mercer. There was a lot of operational overhead involved in preparing templates for different products and to cleanse the data after clients submitted their files. Normalizing job titles across industry, region, country, client, and jobs to standard benchmarks based on Mercer's library of 16,000 job titles was a complex task. Moreover, the process simply didn't meet current business needs, let alone future business needs.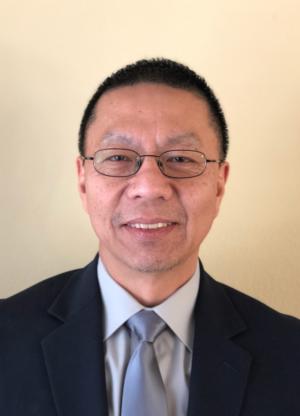 Mercer
Rick Koo, digital technology solutions leader, Mercer
What was needed was a total transformation of the company's process for ingesting, cleansing, and mapping client data. The project, which also aimed to increase Mercer's speed-to-market with new products, would need to significantly reduce operational overhead and deliver a superb digital customer experience. The team decided that, to make it easier for clients to do business with Mercer, the resulting platform would need to enable client self-service, provide an intuitive workflow, integrate analytics, and be extensible to meet future business needs.
The outcome of that effort was the Mercer Data Connector, a data collection platform that leverages artificial intelligence (AI) and machine learning (ML) to optimize back-office processes and improve efficiency. It's built on Apigee's API gateway to provide microservices between application tiers and domains; LTI Mosaic, a big data platform that provides JIT data ingestion; and numerous open source projects, including Node.JS, Angular, Docker, MongoDB, Jenkins, and Cucumber.
AbnAsia.org Software. Faster. Better. More Reliable. +84945924877 (Asia# Mobile, WhatsApp, Telegram, Viber, Zalo); +16699996606 (US# Mobile, WhatsApp, Telegram)
[email protected]